The first month in Hungary
Hello, welcome back to a new article!
About a month ago I arrived in Hungary. I can't really grasp how fast time passes. I have experienced a lot in the past month. A lot of good things, but also negative ones. At the moment my health is unfortunately weak, so I have to take it easy at the weekend to be fit again by Monday. In the meantime I am with my grandmother and I will be nursed a little. Furthermore, there are many things I have to do for the university. Among other things I have to give two presentations next week, write a paper and take a test.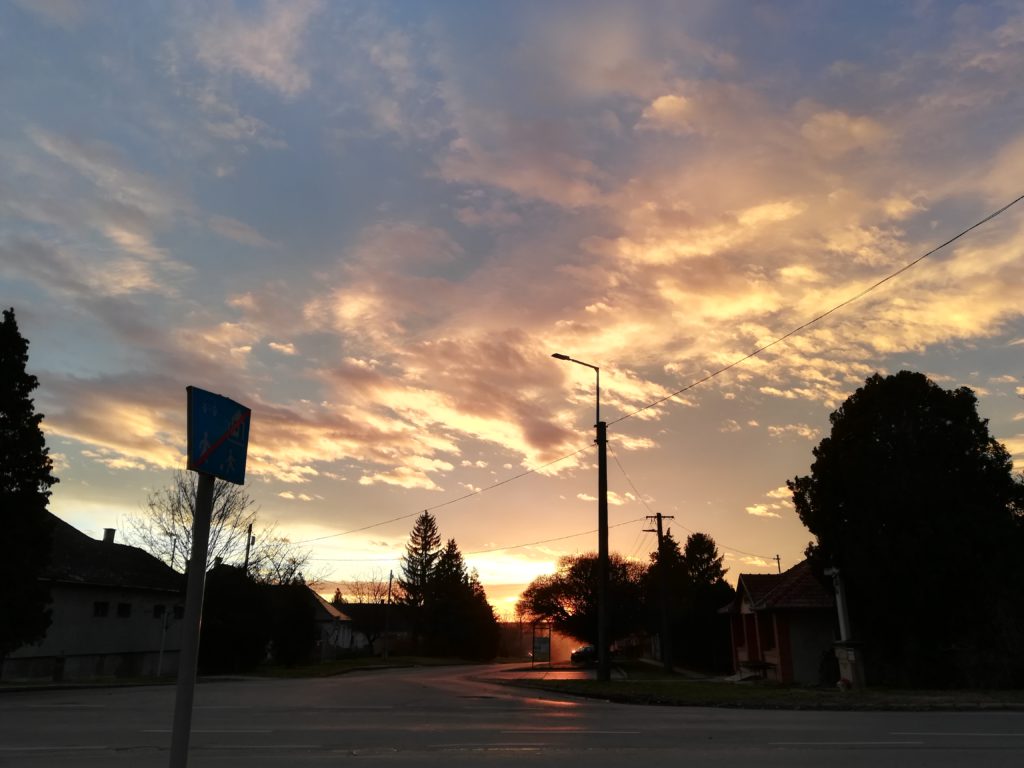 On Thursday I went to the local immigration office to apply for my residence permit. Although I am Hungarian because of the birth right, I am not registered as such in Hungary. I had all the documents together and I wanted to do it quickly. Unfortunately it turned out differently than planned. Because my mother is Hungarian and I am Hungarian because of this, it doesn't matter what other citizenship I have. Therefore the foreigners office was not allowed to issue me a residence permit. Instead, I have to have my German birth certificate officially and notarized translated in Pécs, which is only possible with the original. Then I have to go to the next office and apply for the Hungarian birth certificate. This application goes to Budapest and I will be registered as Hungarian in the system there. At some point I will get my Hungarian birth certificate, with which I can then go to the Hungarian Citizens' Office to apply for my identity card. With this I automatically receive the residence permit. The whole thing can take up to four months. And three times you can guess where my German birth certificate is- Correct in Germany. I have to send it here before the procedure can begin. I'm curious how fast this actually goes over the stage with summary proceedings, etc. I will keep you up to date. I thought the bureaucracy in Germany was terrible.
Last week I informed you about the events in Mohács. The subject still occupies me and those who came with me. Therefore I decided to write an e-mail to the organizers and collect signatures to put more pressure on them. Maybe it doesn't achieve much, but somebody has to make the start and I can't just let the whole thing rest on me.
Today I was together with my grandma at the Balaton. It is the biggest inland lake in Europe and very shallow on the south side. You can walk hundreds of meters into it without needing to swim. Because of this, the water warms up relatively quickly in summer and you can go for a nice swim. Until four years ago I was there every summer. At the moment it is relatively cold, but the lake is worth a visit at any time of the year.
I feel much better than yesterday, but it was quite windy there, so we didn't stay long. After all I don't want to feel worse again. Afterwards we went shopping in Siófok for a while. I went there with the intention to buy some clothes. I didn't find any new clothes, but I did find a new book. Fun Fact: that happens to me most of the time. This is now a Hungarian book, so I can expand my vocabulary and learn to read Hungarian faster. The good thing is, my Hungarian and English are getting better every day. Meanwhile I can write whole texts in Hungarian without making many mistakes.
I will continue to take it easy for the rest of the week. Would you like me to tell you a little bit more about Hungary, its culture, history and mentality and start a new format? Let me know!
Until then I remain with best regards,
Yours, Patrizia.