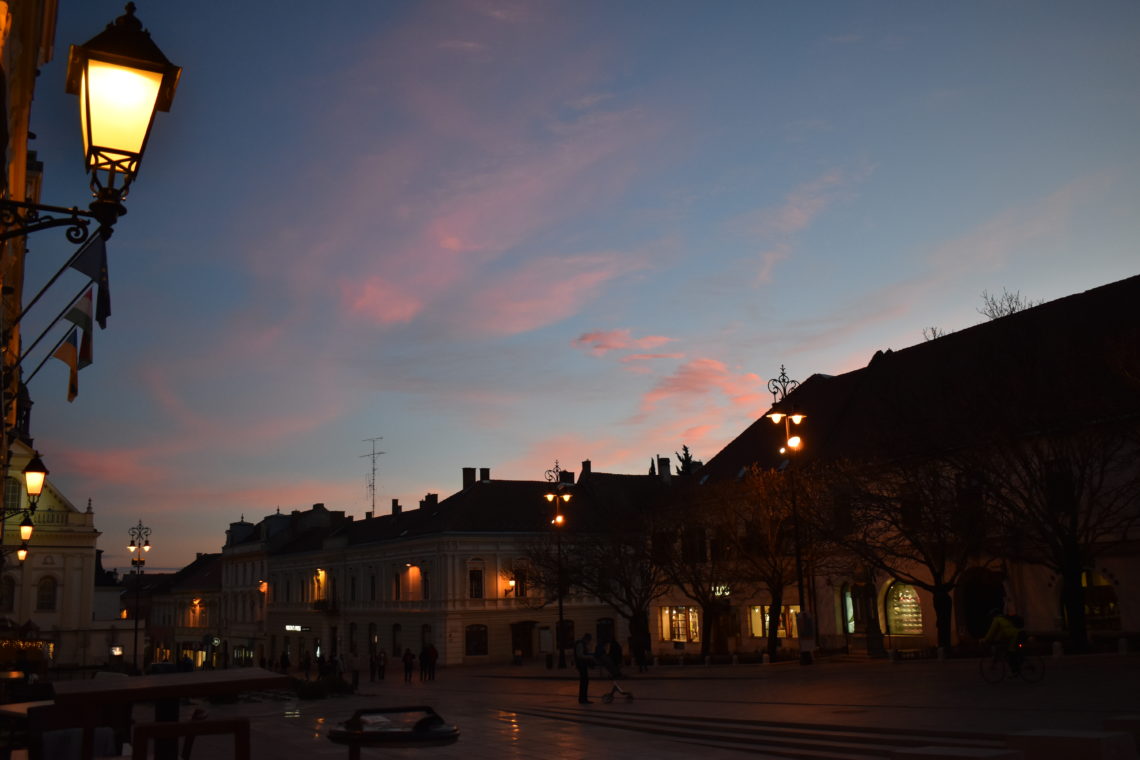 Hello and welcome back to my blog!
Today the last post about my semester abroad will probably appear, because I'm already writing my last exam on Monday. Finally I could not return to Pécs. In general it will probably take some time until I can go back to Hungary again. Nevertheless, the time in Hungary counts as one of the best in my whole studies. When I think back, I get tears in my eyes. I got to know so many great and wonderful people, learned so much, had a lot of fun and took so much with me. I have become even more independent, have experienced first hand what it is like to be far away from your loved ones in a foreign country and to be more or less on your own. I am very happy to have made this decision and very sure that this was not my last longer stay abroad.
But what happens now?
At the end of June/beginning of July I will start my Bachelor thesis. Besides the "homework", presentations, online events and exams in the past weeks, I have been thinking about how to go on in my life and where the journey should go. Last week I had a very interesting and expressive conversation with a professor and based on this I finally decided to write my final thesis in the field of Human Resource Management. I will have three months time for it, which means that I will be finished with my studies sometime in September. Furthermore, the professor has given me some thoughts about a possible Master's degree, which I am already thinking about. However, these are still rather unimportant. How, when and where exactly I do not know yet. But if there is one thing I have learned lately, it is that it is okay not to know exactly how to go on. Only a year ago the uncertain would have driven me crazy. Today I just sit back and let it come to me. Time will tell.
But for the crowning conclusion I would like to share one of the last events in Hungary with you: So we went by car from Pécs to my grandma's house to pack the last things at her place and to say goodbye to her. It was dark by now and I drove us through a small village. In the middle of the street there was suddenly a man with a safety vest and a flashlight. "What kind of idiot is standing in the dark on the street?!", it escaped me and I blinked at him with the headlight flasher. "Um, you… that's a cop," my friend replied. In the next second the policeman waved me out as well. "Oh, great. That's all we needed," I commented my first police check. But when the policeman realized that we were German, you could tell that he was not very pleased. When I drove up to the driveway of the dark gas station where the policemen had parked their patrol car, I already drove down the window and greeted the policeman with a smile: "Jó estét kivanok! (I wish you a wonderful good evening!) The confusion on his face was huge and while he shone his flashlight into the car, he replied: "Jó estet, ön magyar? (Good evening, are you Hungarian?) I smiled: "Nem igazán. Fél-magyar vagyok." (Not quite. I'm half Hungarian.) He grinned: "Ez a fél-magyar ez mi?" (What is a half-hungarian?) I explained it to him and he laughed. Then he asked where we were going and why. I explained it to him. Only then did he shine a light on the passenger seat and ask again with a grin on his face: "Ön is fél-magyar?". (Is he half Hungarian, too?) I answer for my friend, who of course doesn't know a word of what we were talking about: "Nem, ö egész német." (No, he's a whole German.) He just nodded and then turned to his colleague who was standing behind the car the whole time and asked him if they still wanted to check us. They shone a light into the car, which was completely packed. But his colleague didn't seem to be very keen on clearing out the whole car. So we were allowed to drive on without being asked for our ID or other papers. Laughing we drove on.
That's it for now with my blog abroad. Finally I would like to share some pictures with you. Since I enjoyed writing this blog very much, you will certainly read about me in the future. Thanks to everyone who has been following and commenting on this blog and of course a huge thank you to everyone who has accompanied and supported me on my trip abroad!
Until then I say goodbye for now.
Yours, Patrizia