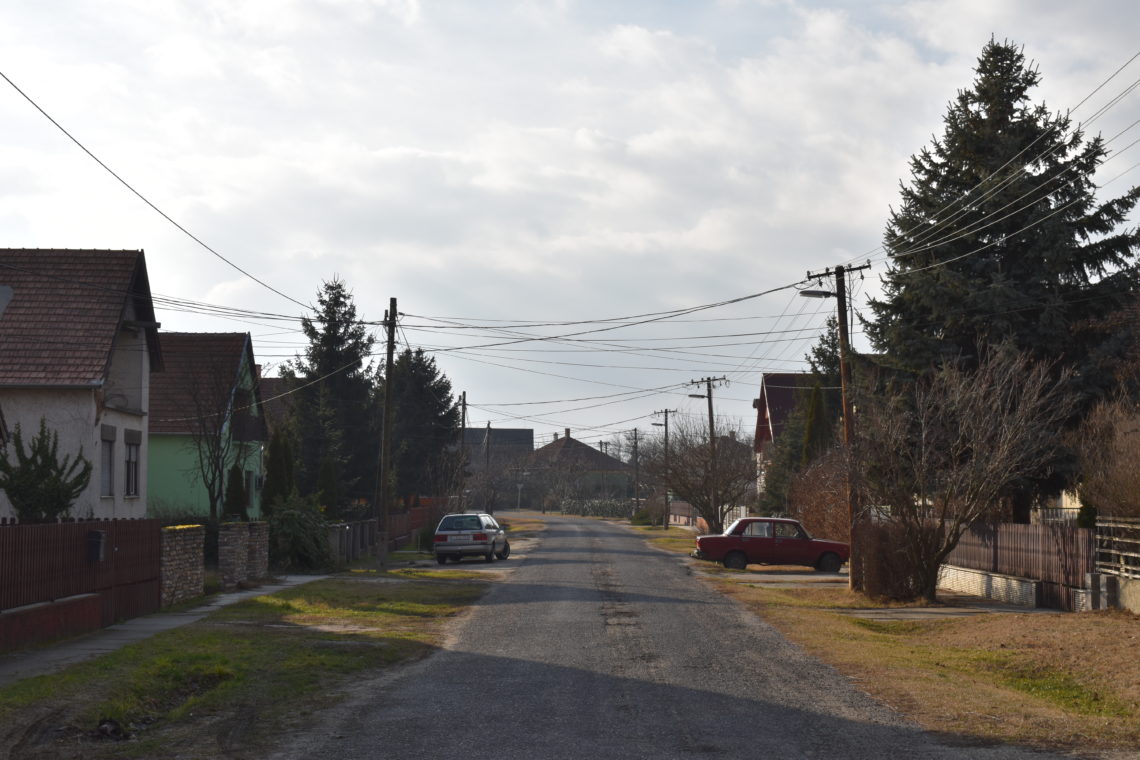 Today I take you on a little journey back in time. In the morning of the 15.02 I went together with my grandma to Tiszakécske to visit my grandpa. The two live about 140 km apart. The journey there and back takes 2.5 hours each. On the one hand this is due to the fact that the route only leads over country roads and on the other hand because in Hungary on country roads only 90 km/h are allowed and of course there are several villages on the way.
To be honest, I can't remember exactly when I visited Tiszakécske the last time. It must have been seven, if not eight years ago. So I was even more curious to see how the small town and everything I knew before has changed. As a small child I was very often with my grandparents. Even after school started, we went there every holiday. This makes the place very familiar to me and something like a second home.
To my surprise, however, hardly anything has changed. Not in the city and certainly not at my grandpa's home. Everything still looks exactly the same and I felt as if I was six years old again. Especially when I sat down on the old chair in the kitchen where I had always sat as a child. My grandpa cooked meat soup with Csiga-Biga Tészta (Hungarian noodles) and traditional Hungarian beef pörkölt with potatoes. We all ate and talked together. Only my little sister was missing opposite me, then the picture would have been perfect. Even my Winnie-Puuh cup, from which I used to sip my cocoa, is still in its place on the shelf. After dinner I took advantage of the good weather together with my grandma and walked up the Tisza (the river that flows through Tiszakécske – hence the name). During our little excursion we met two old friends. Both were very happy to see me again. But probably nobody was as happy as my grandfather.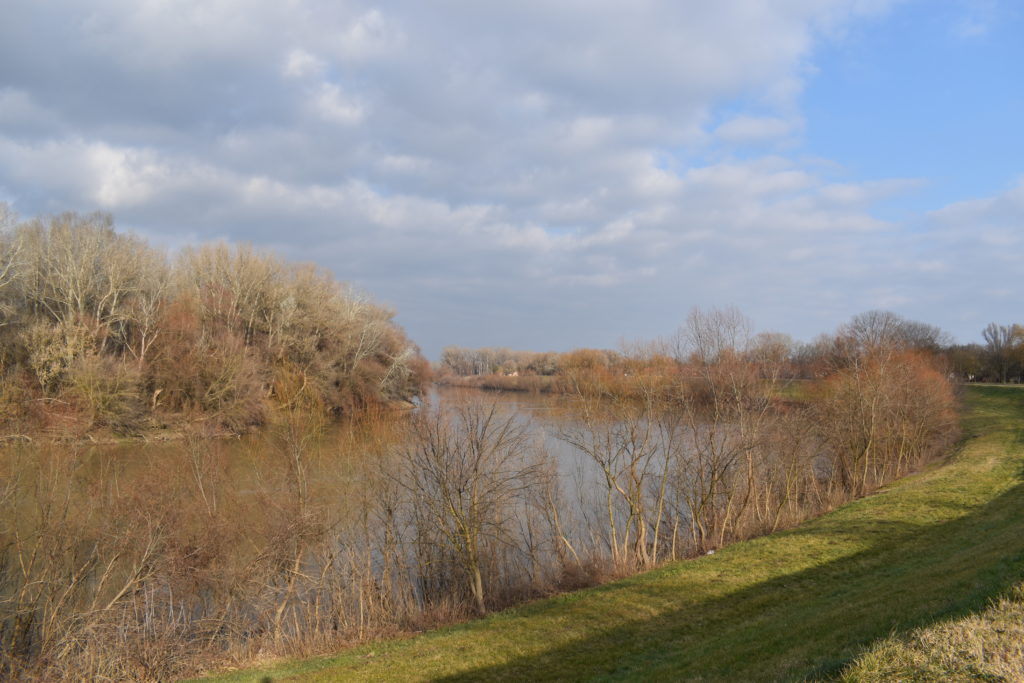 The area where my grandpa lives is very different from Pécs and the area where my grandma lives today. Tiszakécske and its surroundings are about as flat as East Frisia and also very rural. There are many old and typical Hungarian farmhouses between the towns and villages. The small town is very peaceful and has its own beautiful beach, which I couldn't visit because there wasn't enough time. In summer the river is perfect for swimming. To get to the river and the beach you have to go down the sandy dike (not recommended in summer without flip-flops, sand gets incredibly hot!) As children we wet the sand up to the river until we could slide into the river from there. Mum had some nasty words when she had to clean the muddy bikini pants in the evening. But that did not stop us from doing it over and over again.
The day went by far too fast, especially since we still visited my favourite bakery to buy pogácsa (a Hungarian salty pastry) and visited my great-grandparents at the cemetery. Next time I will come back when it has become a bit warmer. Then I would also like to stay there a few days longer.
Until then,
Patrizia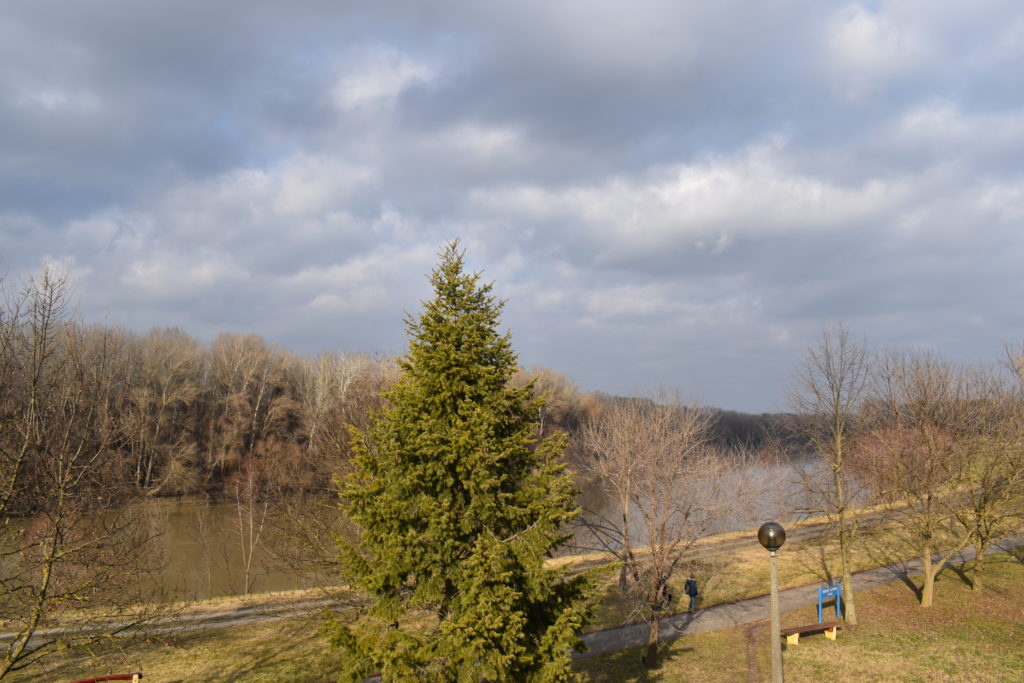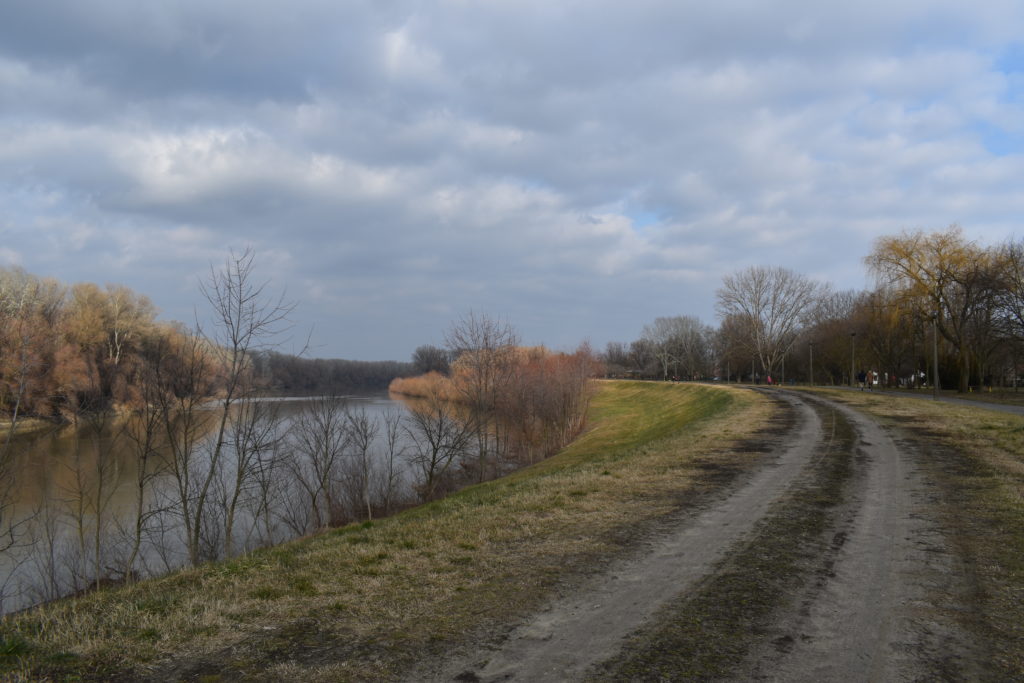 And finally, a small addendum:
What the Germans know as Goulash is actually Pörkölt and has a reddish-brownish tinge. The original Hungarian Gulyás is a soup and much more reddish.
Csiga-Biga Tészta are very small oblong noodles, which are spiral-shaped and hollow from the inside. They are not cooked in the meat soup, but parallel to it and only mixed with the soup on the plate.

Pogácsa can be bought in every bakery and in every shop. It is a small, round salty biscuit, which is traditionally made either with potatoes or cheese. Those who have the opportunity should definitely take it and try it!