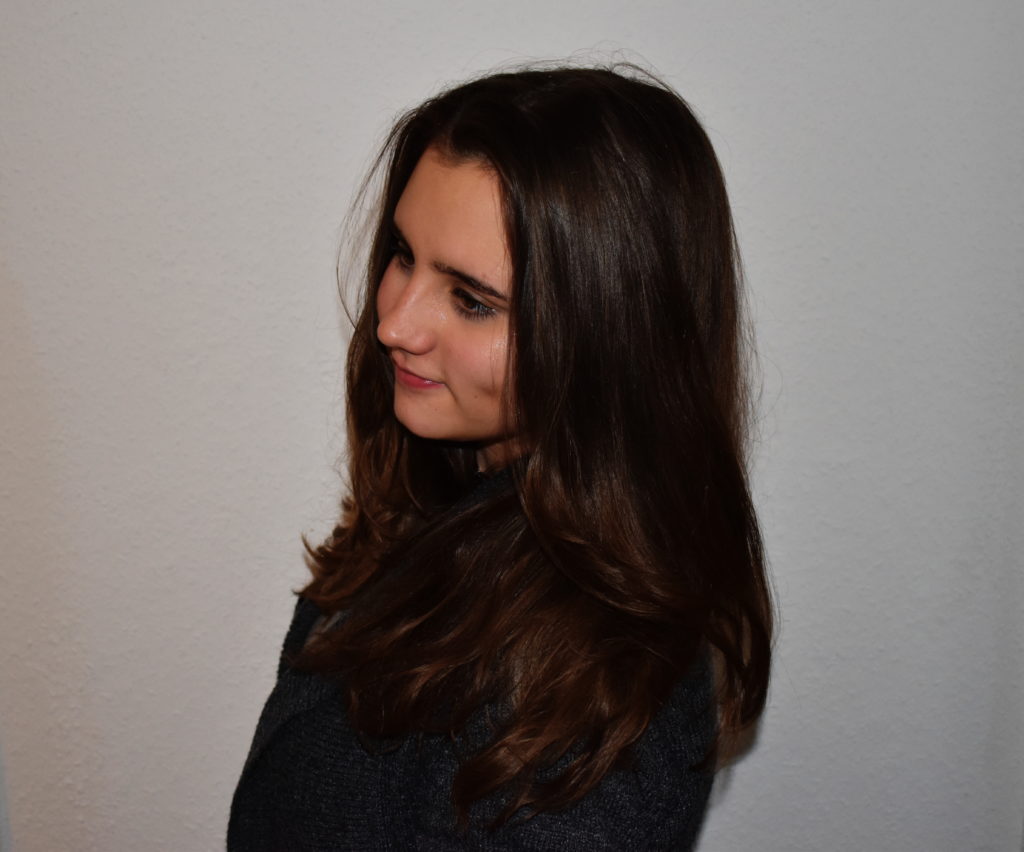 I am Patrizia and I would like to report about my semester abroad in Hungary in this blog. First of all about me: I am a student at the University of Applied Sciences in Emden/Leer and am studying International Business Systems (IBS) in my seventh semester. My hobbies include sports (fitness, jogging, bouldering, …), drawing, both on paper and on a drawing tablet, reading, writing and photography. I am always up for a good time and I like to spend time with my friends.
The examination regulations of my studies provide a semester abroad. Shortly after the start of my studies, I and my fellow students asked ourselves the question: "Where to we want to go during our semester abroad, or rather, where do I want to go?" After a few lectures, discussions and even longer consideration, four possible destinations were finally determined – the Netherlands, Finland, Hungary and Spain. However, after hearing from fellow students that they could not take their chosen courses in Spain and therefore had to attend Spanish courses, I decided against this country. So three more remained. I went to the International Office for advice and finally applied for the three countries mentioned above.
My first wish was to go to the University of Pécs in Hungary. Those who know me will now think "That was soooo obvious" and those who do not know me will now ask "Why Hungary"? My mother was born Hungarian and my grandparents both still live there, but separately. Pécs is a few kilometres away from both of them, so I will live in the same country, but not with either of them. I speak Hungarian and it is important for me to continue to learn this language and to get to know this beautiful country in a different way than on holiday or visiting grandma and grandpa. When I finally got the acceptance, I started to look forward to my semester abroad. I am not only very excited about studying there, but also about meeting new people from different countries and cultures and also studying in a bigger city.
I will be the first student of the Faculty of Engineering at the University of Applied Sciences Emden/Leer to study at the University of Pécs. This is because it is only possible to study in the Faculty of Economics in Pécs and the IBS course catalogue also largely includes economics. I have chosen the following English courses: Probability and Statistics, Business Consulting, Human Resource Management, Operations Management and Leadership and International Management. In addition, I will attend a course which is designed to support foreign students in their studies and to give them helpful clues. Be it linguistically, about how to live there or where to go shopping.
The preparations are in full swing and I can hardly wait to write my last exam and get going! Officially, the semester starts on 03.02 and ends on 30.06.20, but I will start the journey already on the weekend of 25.01.20 to have a few days on site to get used to the place.
See you soon!
Your Patrizia
And for those of you who are interested, here are a few more key facts about the city in which I will be spending the next five months:
Pécs was founded by the Romans in the 2nd century. Untill today, some old buildings of that time can be visited. 148.000 people live approximately in Pécs, of which approximately 30.000 are enrolled in the 10 faculties of the university. In a direct comparison: Emden has about 50,000 inhabitants and a total of 4,632 students are studying at the university in Emden and Leer, which is about six times less than in Pécs. The fifth largest Hungarian city is located in the southwest of Hungary, near the Croatian border, although Serbia and Bosnia are not far away. The official language is Hungarian, although languages such as Italian, Serbian, Croatian and German may also be represented.
Wikipedia. (8. Januar 2020). Pécs. Von https://de.wikipedia.org/wiki/P%C3%A9cs called